Refillable Wipe Cases (5 Pack)
Handi refillable travel cases make it easy to carry and store your wipe tablets on the go. 10 tablets are pre-packed into each of 5 waterproof, reusable cases. Built to protect your wipe tablets from water and accidental spills. Take a few in your car, backpack or your diaper bag knowing that you will never have to worry about running out at the wrong time!
Without Dewzi
Most wipes are made with plastic and pick up germs that can rapidly multiply on surfaces. They are thrown away after single use.
With Dewzi
Handi wipes have active natural ingredients that prevent the growth of bacteria so your hands are sure to stay fresh.
How We Compare
Dewzi Handi Wipes
Wet Wipes
Baby Wipes
Toilet Paper

Sustainable

Are they 100% tree-free?

Reusable

Are they washable and reusable even after it's been through an intense cleaning?

Portable

Are they easy to carry anywhere you go? (for real!)

Hypoallergenic

Are they scent-free, non-toxic?

Naturally antimicrobial

Do they prevent bacterial growth and germs from spreading?
How to Use
Add H2O or liquid hand sanitizer to expand. Cleanse as needed. Wash and reuse up to 4 times. Compost or discard once finished. Not septic-safe*
Size
Compressed: 0.8" x 0.4"
Expanded: 8.5" x 7.8"
Features
Made with recycled plastic
5 x 10 pre-packed Handi Wipes
Washable & reusable
Waterproof & airtight
Frequently asked questions
When will Dewzi 2.0 be shipped?
The first production run for Dewzi 2.0 is estimated for December later this year. Based on the current timeline, we will start shipping in Februrary 2023.
Where are your products made?
Our products are designed in Vancouver, Canada and produced by strictly vetted vendors from all over the world. Our products are all made in world-class international factories, all of which adhere to our strict ethical manufacturing practices and maintain the required standards for BSCI or SMETA.

As part of the Dewzi family, our partners have the same, thoughtful work environments we provide for our own employees. Responsibility and ethical manufacturing represent our core values.
Why bamboo?
Bamboo is considered a grass and is known to be a highly renewable and sustainable resource. Our wipe is made of moso bamboo (Phyllostachys edulis), grown in protected and renewable forests in Szechuan China. Once harvested, the stalks are taken to a facility to process them into small chips.
The chips are then boiled, so they are softer and bleached using chlorine-free bleach. The softer chips are then dried out and broken down into a pulp using enzymes. The pulp is then stripped down into fibers, softened and woven.

Bamboo is a very fibrous material. It is also super soft and breathable, as well as inherently renewable because it grows very quickly without use of pesticides. They require very little water and don't need to be replanted once harvested. Our wipes are 100% biodegradable and compostable.
Can I return if not satisfied?
We hope you love our Dewzi products but if you're not 100% happy, please email us within 30 days of receiving your box so we can help. 
Please email hello@dewzi.co with the subject RETURN so we can help you out.
What are the shipping costs?
We ship FREE for orders over $35 to all continental states in the United States, including Puerto Rico, Guam, the U.S. Virgin Islands, and military APO/DPO/FPO addresses.
What's unique about Dewzi 2.0 Cleansing Serums?
We only use clean, toxin-free ingredients. Our blends are free of sulfates, parabens, phthalates, preservatives, SLS/SLES and aluminum — meaning it's safe for your skin and body as well as our planet.
Designed for hands, body, face, and down there, We use plant based oils (grape and sunflower) and butters (shea and cocoa) as well as naturally derived clays from the earth (bentonite, kaolin and french green) for the health of your skin and our planet.
Why switch to Dewzi?
The truth: we've left our pits to large corporations — without ever really questioning their effects.
When you make the swap to zero-waste wipes you say goodbye to the gnarly chemicals and toxic metal overload, tons of single-use plastics, and the stress of always running out at the wrong time.
Customer Reviews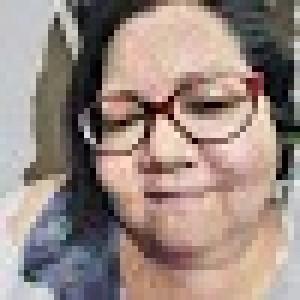 LG
12/16/2021
L G.

United States
I recommend this product
Feel good cleaner
I feel better using dewzi because of its environmental friendliness. I don't notice a big difference between them and wet wipes.
12/13/2021
Heather K.

United States
Well Made
Compact and easily fits in my purse for on-the-go portability. Can grab one from the case and quickly use any water to bring my little wipe to life.
01/11/2021
Leslie S.

United States
I recommend this product
Great Wipes!
Other compressed wipes I've tried are weak and not absorbent. Dewzi hits the mark!
11/15/2020
Beth K.

United States
I recommend this product
So easy to use
Fresh and clean instead of bacteria laden pre-moist wipes!