Made without alcohol or fragrance


30-day money back guarantee

Buy the Bottle Once. Refill for Life.
From the go-getters, thrill-seekers to the caring souls, Dewzi was born to empower people to stay ready and fresh for every challenge that the world has to offer. 
Replace single-use wet wipes with refillable wipe tablets that help you save trees and keep plastic out of landfills.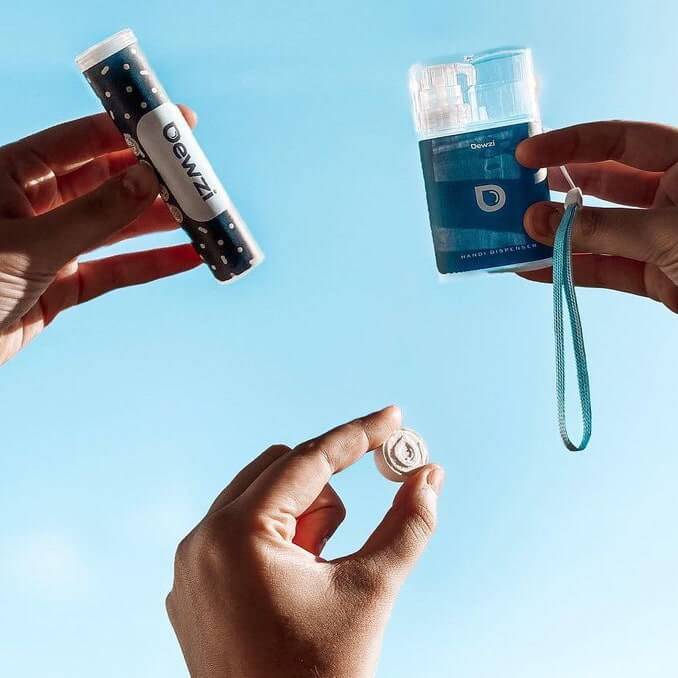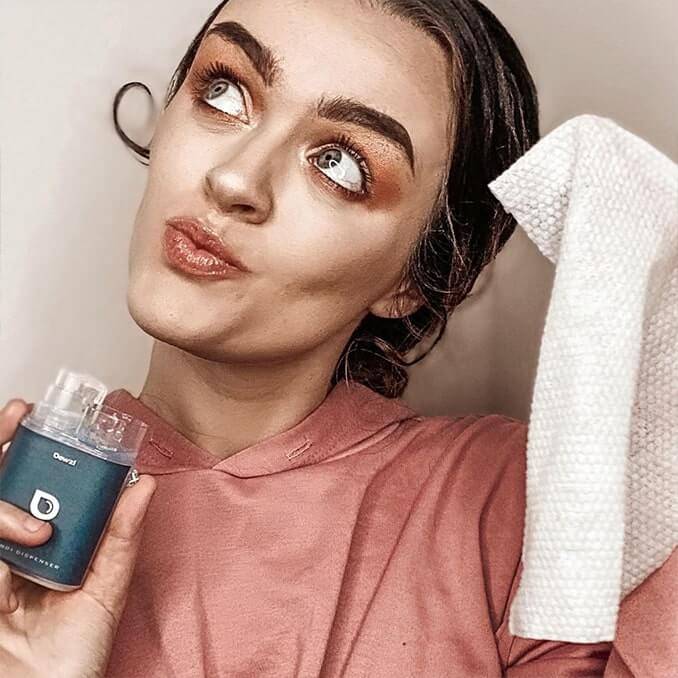 Live Clean. Feel Fresh. Anywhere.
When you feel fresh, every experience is elevated. You're comfortable and confident knowing you're ready to be the best, most badass version of yourself there is. 
Don't let big bags of wipes slow you down or keep you from living as many magical moments as possible.
Leave nothing behind and stay fresh on both your daily grind & in the midst of your adventures. 
"It's easy to clean children's hands and the quality is AMAZING. Regular wipes smell like old ones, but these tissues are dry so it's good to keep them clean and easy to use. Overall I love it and I reuse the towels for wiping my craft tables and stamps. I use them till they fall apart :)"
"These are the only wipes that actually make me feel fresh & clean after a my workouts. I feel confident to run out to meet friends for brunch or even back to work if I don't have time to grab a full shower."
With a 2 year old and a newborn, a shower isn't always in the cards for the day. My babies have extremely sensitive skin, and these are the only wipes I use with no irritations. They're so good, we use them all the time now! Wonderful product!
1. What are the wipes made out of?
Our wipe is made out of 100% tree-free, organic moso bamboo, grown in protected and renewable forests in Szechuan China. 
2. How can I wash and reuse them?
From messy fingers and sticky countertops, to gunked-up toys and rusty undercarriage, Dewzi wipes are 3 times thicker than paper towels, which makes them ideal for extra-heavy duty cleaning. We recommend storing your wipes once expanded folded in a ziplock bag and reuse them as needed up to 10+ times.

No, they are not flushable!

4. Are they 100% biodegradable?
Yes, Dewzi wipes are 100% compostable and biodegradable. Dewzi Wipe Dispenser is also 100% recyclable. 

5. How long does delivery usually take?
Orders are shipped from California. Nationwide delivery usually takes around 3-7 business days. We will provide you with a tracking number for you to stay updated with the delivery.

6. What if I'm not happy with my purchase?
We truly believe that this experience will be unmatched, and we offer a 14-day return if you don't fall in love with Dewzi — no questions asked.